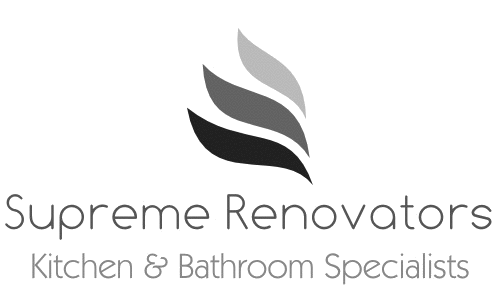 Supreme Renovators is an industry leader in cabinetry and joinery. We have over 15 years experience and offer our quality products at 5 locations and surrounding areas throughout Queensland and New South Wales.
With our new design studio and show room in place, we can offer you a revolutionary service.
- We will schedule a personalised design meeting with you
- We will measure up and discuss your options
- After creating a 3D CAD version of your kitchen, robes, vanities and commercial shop fitting.
- Upon completion of this design, an appointment will be made with you to come in and view the completed cad design. tweaks and alterations can also be made at this stage.
- Taking all the problems and uncertainty out of the design of your new kitchen.
We have outlets in the Sunshine Coast, Brisbane, Gold Coast, Byron Bay and our head office located at the geographical centre in Loganholme. This offers us the unique ability to service a large area, whilst at the same time, providing a more personal and "smaller company" service.

Some of our products include;
- Commercial shop fitting/ New homes
- JAG Gourmet Kitchens / Supreme Designer Kitchens
- Bathroom renovations
- Do-it-yourself Flat Packs
- Space Save Wardrobes
All of this service, experience and workmanship comes at no extra price to you. we stand so solidly behind our product that, we ensure, by choosing Supreme Renovators as your supplier you will experience a hassle free and professional relationship at competitive market pricing.